'Temperāmentum' Part I – Campionem Workshops
November 27 @ 4:00 pm

-

December 15 @ 7:00 pm
In this course, players will learn to improve their analytical skills and form a plan in chess.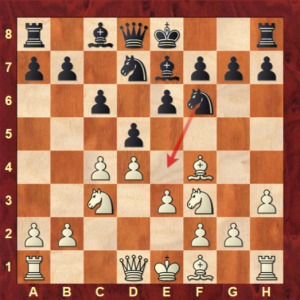 Black moved the Knight to e4 without much thought.
However, taking a deeper look into the move, Black had subjected himself to an inferior position.

We often notice chess players, especially young children, making rushed decisions during a chess game. The ability to deeply analyse a position in a calm and composed manner is a skill that requires significant guidance, time and practice to improve. 
Students will be provided with curated examples to practise deep analysis both individually and in a team. Through repetitive practice, students can expect to improve their ability to analyse logically. We also hope that students can bring this ability to other aspects of life outside of chess.

Who is this workshop for?
This workshop is recommended for all players who already have experience competing in tournaments and have FIDE rating up to 1300.
It is also targeted for players preparing for the National Age Group Championships 2023, National School Individual Championships 2024 & the Singapore Chess Festival 2024.
Students in the Junior Preparatory Squad & National Junior Developmental Squad are highly encouraged to participate.

Dates: 
December School Holidays
Workshop for December 2023, 1st Workshop – Nov 27, 28, 29, 30 & Dec 01
Monday-Friday, 04.00pm-07.00pm (15hrs total)
Workshop for December 2023, 2nd Workshop – Dec 11, 12, 13, 14 & 15
Monday-Friday, 04.00pm-07.00pm (15hrs total)
Venue: Singapore Chess Federation, 51 Bishan Street 13, Singapore 579799

Registration
Register at https://tinyurl.com/TemperamentumPart1
$300 per participant per workshop (5 consecutive days, Mon-Fri)
PayNow to UEN S61SS0094A, with proof of payment, and completed form submitted to singchess@singaporechess.org.sg.
This workshop is open to all. Priority given for students in JPS & NJDS.
Course fees paid are non-refundable

. Pro-rating of course fees is

NOT

allowed.